Rotarians Seeking Employment
Rotarians are People of Action and live, work and enjoy life by following Rotary's Four-Way Test, making them a worthy candidate for employment at your company
If you are looking for a job candidate with strong ties to the Central Florida community, consider hiring a Rotarian
A listing on this page is available to any Rotarian who is an active member of a Rotary Club in Central Florida District 6980. Employers can contact a Rotarian directly to inquire privately about their experience and to invite them to apply for employment at their company.
The following Central Florida Rotarians are actively seeking employment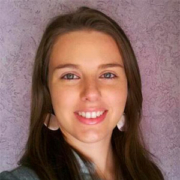 Heidy Gouvea
Business Intelligence Specialist with 10+ years of Experience in Diverse Industries (Bilingual in English & Portuguese)
I am an analytical-focused business and marketing professional with experience managing projects from start to their successful completion and implementation. My experience is supported by strategic thinking, interpersonal skills and effective communication. Among my areas of expertise are Business Intelligence, Marketing, Social Media, Consumer Behavior, Market Research, Geomarketing, and Process Optimization.
If you are interested in getting listed openly to be visible to potential employers, whether they are Rotarians or not, please fill out the form before to authorize us to pull your details from your LinkedIn Profile.
You must be an active Rotarian in District 6980 (Central Florida) to be listed.
(Please fill out ALL fields)
Interested in joining a Rotary Club in Central Florida?
Rotary needs People of Action just like YOU to continue achieving its mission—and it all can start by requesting an invite to a Rotary meeting near your home or workplace. We continue building the next generation of Rotarian leaders to keep our wheel turning and fueling progress for our communities and the world as a whole.
About Rotary Central Florida
This website is a Community Information Center about Rotary in Central Florida. Its purpose is to inform Central Floridians about Rotary's projects, its values, and the goodwill it represents. As one of the world's largest service organizations, Rotary continues to evolve with the times. Our membership is represented by Rotarians from a diverse group of professions, ethnicities, and religions—united under our motto of Service Above Self.
Rotary District 6980
Rotary District 6980 covers the Central Florida region across Orange, Seminole, Osceola, Lake, and Sumter Counties. The District is made up of 45 Rotary Clubs and 4 Rotaract Clubs bringing together nearly 1,700 volunteers from a diverse group of professions, ethnicities, and religions.